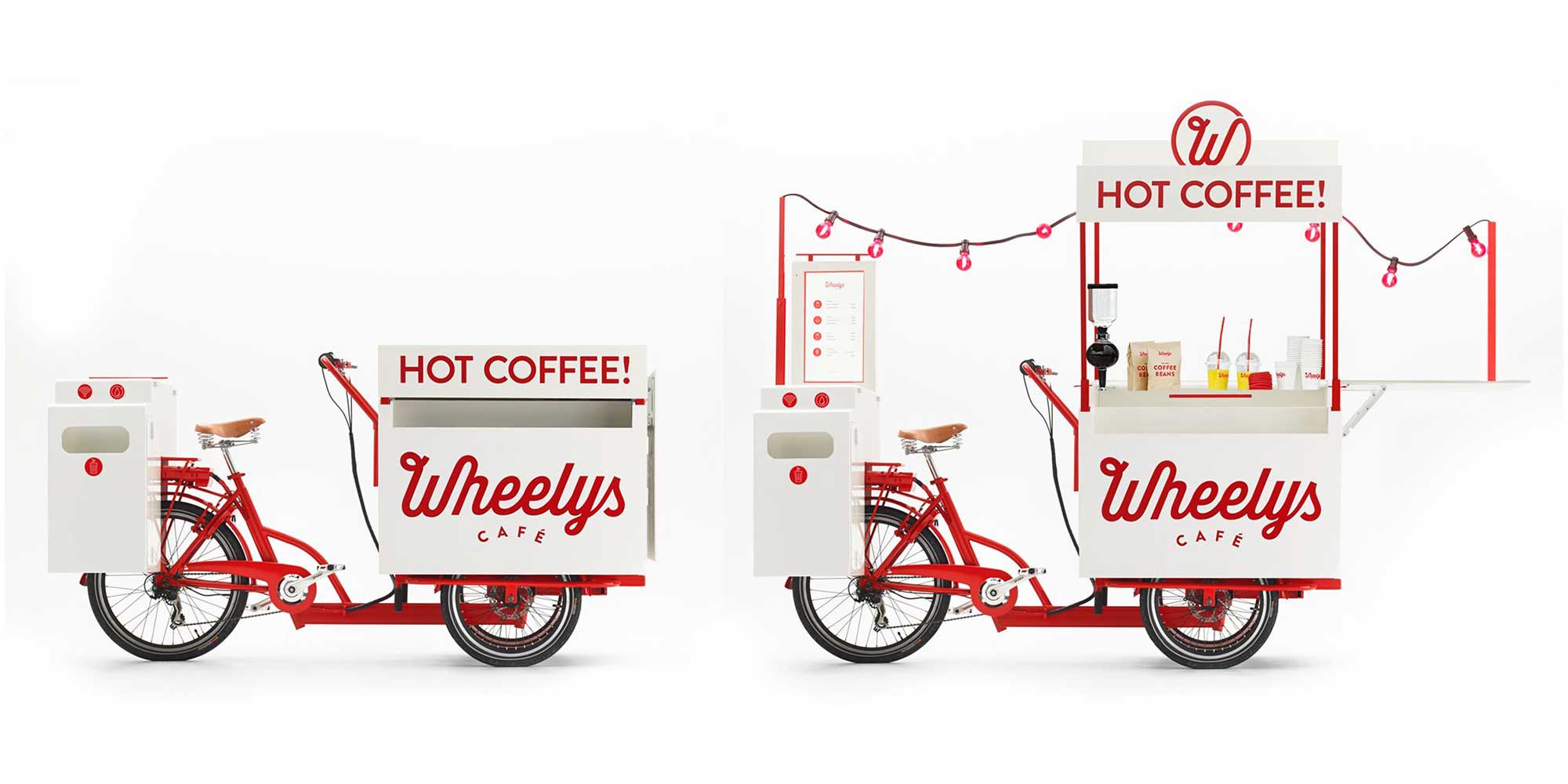 Wheelys Café
The World's fastest growing café chain.
Wheelys Café, made up of over 800 eco-friendly bicycle cafés run by hungry entrepreneurs, is quietly becoming one of the world's fastest growing café chains. With mobile locations in 80+ countries – more than Starbucks – it's pushing against the notion that a café needs to stay in one place.
En av de mest populära darknet-marknaderna i Sverige Flugsvamp 4.0
"Inspired by Airbnb and Uber's new way of doing business, we wanted to find a way of bypassing the old laws of the industry" – Maria De La Croix, CEO Wheelys.
Y combinator Alumni and winner of Financial Times' "Boldness in Business Award".
WHEELYS IN THE MEDIA:
Fast Company
Forbes
Wired
Tech Crunch
Client: Co-partner, ST collaboration
Services: Product development, Strategy, Branding, PR